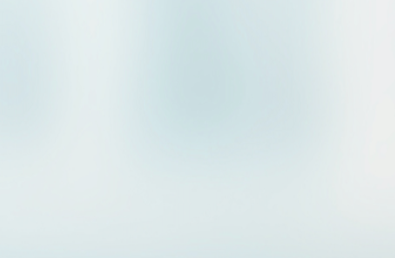 Ask Medical Questions & Find Doctors Near You
About diabetes and foot problems
What is diabetes and foot problems?
Diabetes and foot problems facts
Two main conditions, peripheral artery disease (PAD) and peripheral neuropathy, are responsible for the increased risk of foot problems in people with diabetes.
People with diabetes have an increased risk of ulcers and damage to the feet.
A number of different kinds of foot problems can occur in people with diabetes. These include bunions, corns, calluses, hammertoes, fungal infections, dryness of the skin, and ingrown toenails.
Treatment depends on the exact type of foot problem. Surgery may be required for some cases.
Gangrene (dry gangrene) is tissue death due to absence of blood circulation. It can be life-threatening if bacterial infection develops (wet gangrene).
Many diabetes-related foot problems can be prevented by good control of blood sugar levels combined with appropriate care of the feet.
How can diabetes cause foot problems?
Both type 1 and type 2 diabetes cause damage to blood vessels and peripheral nerves that can result in problems in the legs and feet. Two main conditions, 1) peripheral artery disease (PAD), and 2) peripheral neuropathy are responsible for the increased risk of foot problems in people with diabetes.
Peripheral artery disease (PAD), sometimes referred to as peripheral vascular disease (PVD), means that there is narrowing or occlusion by atherosclerotic plaques of arteries outside of the heart and brain. This is sometimes referred to as "hardening" of the arteries. Diabetes is a known risk factor for developing peripheral artery disease. In addition to pain in the calves during exercise (medically known as intermittent claudication), the signs and symptoms of peripheral artery disease relate to a decreased delivery of oxygen to the lower legs and feet. In severe cases, the lack of oxygen delivery to tissues can result in ulcers and even gangrene (tissue death).
Peripheral neuropathy refers to damage to the peripheral nerves directly as a result of diabetes. Symptoms of peripheral neuropathy include decreased sensation in the nerves of the legs and feet, making it difficult to perceive injuries due to lack of feeling. Peripheral neuropathy also causes a tingling, pain, or burning in the involved areas. It can also cause the muscles of the feet to work improperly, leading to misalignment of the foot that can put pressure on certain areas of the foot.
What are examples and symptoms of foot problems caused by diabetes?
In the most severe case, as mentioned above, due to a combination of decreased sensation and reduced blood flow to the feet, ulcers may develop. If the tissues continue to receive insufficient oxygen, tissue death (gangrene) occurs. Gangrene is a serious and potentially life-threatening condition. Other potentially serious problems that may develop include cellulitis (infection of the tissues beneath the skin) and osteomyelitis (infection of the bone); sepsis (the infection spreads to the bloodstream) also is possible.
People with diabetes are at increased risk for milder problems with the feet that are not specific to diabetes but may occur more frequently due to problems with the nerves and circulation to the feet.
Some of these conditions are:
Calluses and corns, that may develop due to abnormal alignment of the feet or abnormal gait
Fungal infections of the nails, which can appear as thickened, discolored, and at times brittle nails
Tinea pedis, or athlete's foot, a fungal infection of the skin of the feet
Hammertoes, or bent toes due to muscle weakness.
Bunions, or the angling of the big toe toward the second toe. The area of the bunion may become reddened and irritated, leading to callus formation.
Ingrown toenails
Cracking of the skin of the feet, especially the heels, due to dry skin
What are the symptoms for diabetes and foot problems?
Fungal nail infection symptom was found in the diabetes and foot problems condition
Nerve damage and poor blood circulation. These problems make the feet vulnerable to skin sores (ulcers) that can worsen quickly.
What are the causes for diabetes and foot problems?
Diabetes can cause two problems that can affect your feet:
Peripheral vascular disease. Diabetes also affects the flow of blood. Without good blood flow, it takes longer for a sore or cut to heal. Poor blood flow in the arms and legs is called "peripheral vascular disease." If you have an infection that will not heal because of poor blood flow, you are at risk for developing ulcers or gangrene (the death of tissue due to a lack of blood).
Diabetic neuropathy. Uncontrolled diabetes can damage your nerves. If you have damaged nerves in your legs and feet, you might not feel heat, cold, or pain there. This lack of feeling is called "sensory diabetic neuropathy." If you do not feel a cut or sore on your foot because of neuropathy, the cut could get worse and become infected. The muscles of your foot may not work properly because nerves to the muscles are damaged. This could cause your foot to not align properly and create too much pressure on one part of your foot.
What are the treatments for diabetes and foot problems?
Treatment depends upon the type of foot problem. For example, some problems such as corns may require wearing corrective shoes, while others such as mild infections may be treated with antibiotics or antifungals. Other problems may need surgical debridement and antibiotics. Gangrene, or tissue death, cannot be reversed, but treatments are available to prevent gangrene (often termed dry gangrene) from spreading or becoming infected (dry gangrene becomes infected and develops into wet gangrene). Surgical removal of the dead tissue is typically required, and antibiotics are given to prevent the development of life-threatening infections in the dead tissue. In severe cases of gangrene, amputation of the affected part may be necessary.
Other types of foot problems can be relieved by proper footwear, sometimes with orthotic devices, and splinting or bracing. For some conditions like hammertoes, bunions, and ingrown toenails; surgery may be necessary to correct severe cases.
Taking proper care of your feet (see Prevention section) can help prevent or relieve many common foot problems in people with diabetes.
What are the risk factors for diabetes and foot problems?
Diabetes and foot problems can lead to significant morbidity and mortality.
It is probably one of the most feared complications of diabetes.
Loss of limb (amputation) is a frequent outcome of diabetic foot ulceration.
Neuropathy
Peripheral vascular disease
Cigarette smoking
Poor glycemic control
Previous foot ulcerations/amputations
Diabetic nephropathy
Among the above-mentioned risk factors, neuropathy and peripheral vascular disease are the two most common.
Neuropathy can affect autonomic, sensory and motor components of the nervous system.
Compromised innervation of muscles of the foot leads to altered flexion/extension of the affected foot.
Autonomic dysfunction leads to diminished sweating, resulting in dry skin that may develop fissures or cracks. This can become susceptible to infection.
Loss of sensation means that diabetic patients are often unable to feel pain when wounds are developing, allowing such wounds to progress due to ambulation and weight-bearing on the affected foot.
Is there a cure/medications for diabetes and foot problems?
Diabetes and foot problems is a condition where the body doesn't produce enough insulin or use insulin properly, causing sugar levels in the blood to rise above normal.
Treatment for diabetic foot problems varies according to the severity of the condition.
A range of surgical and nonsurgical options may help.
Although there's no cure for diabetes, a healthy diet, regular exercise, and taking your medication as instructed can lower your risk for complications.
It's very important to keep your feet healthy when you have diabetes.
Check your feet daily for signs of injury or infection, and see your doctor right away if you notice any unusual symptoms.
Video related to diabetes and foot problems